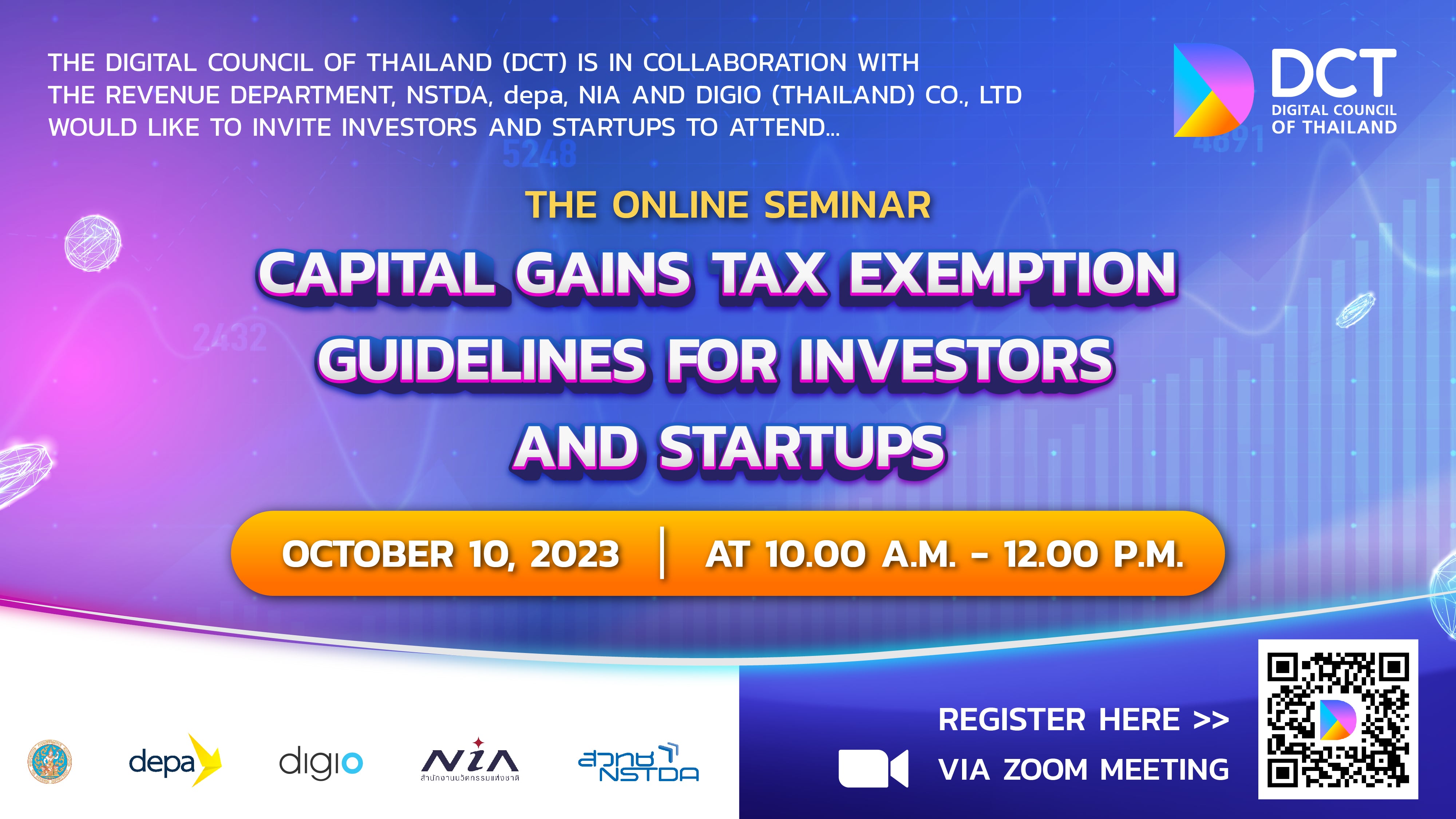 The Digital Council of Thailand (DCT) is in collaboration with the Revenue Department, NSTDA, depa, NIA and Digio (Thailand) Co., Ltd would like to invite investors and startups to attend the online seminar on
"Capital Gains Tax Exemption Guidelines for Investors and Startups"
October 10, 2023 At 10.00 a.m. - 12.00 p.m.
The objectives for this seminar are for startups, investors, DCT members and its network to learn about the Capital Gains Tax Exemption Measure with practical guideline for investors and startups.
3 interesting things to talk about
- Guideline for Investors and Startups in Accordance with the Revenue Department's Announcement
- Startup's Certification Procedure for Each Appointed Goverment Agency
- Sharing Session : Startup's Experience in Benefiting from the Capital Gains Tax Exemption Measure.

You can watch LIVE via DCT Facebook & Zoom Webinar.
Please register for FREE at: https://qr.page/g/ea2GZuX3C8 or scan the QR code at the lower right corner of the poster.