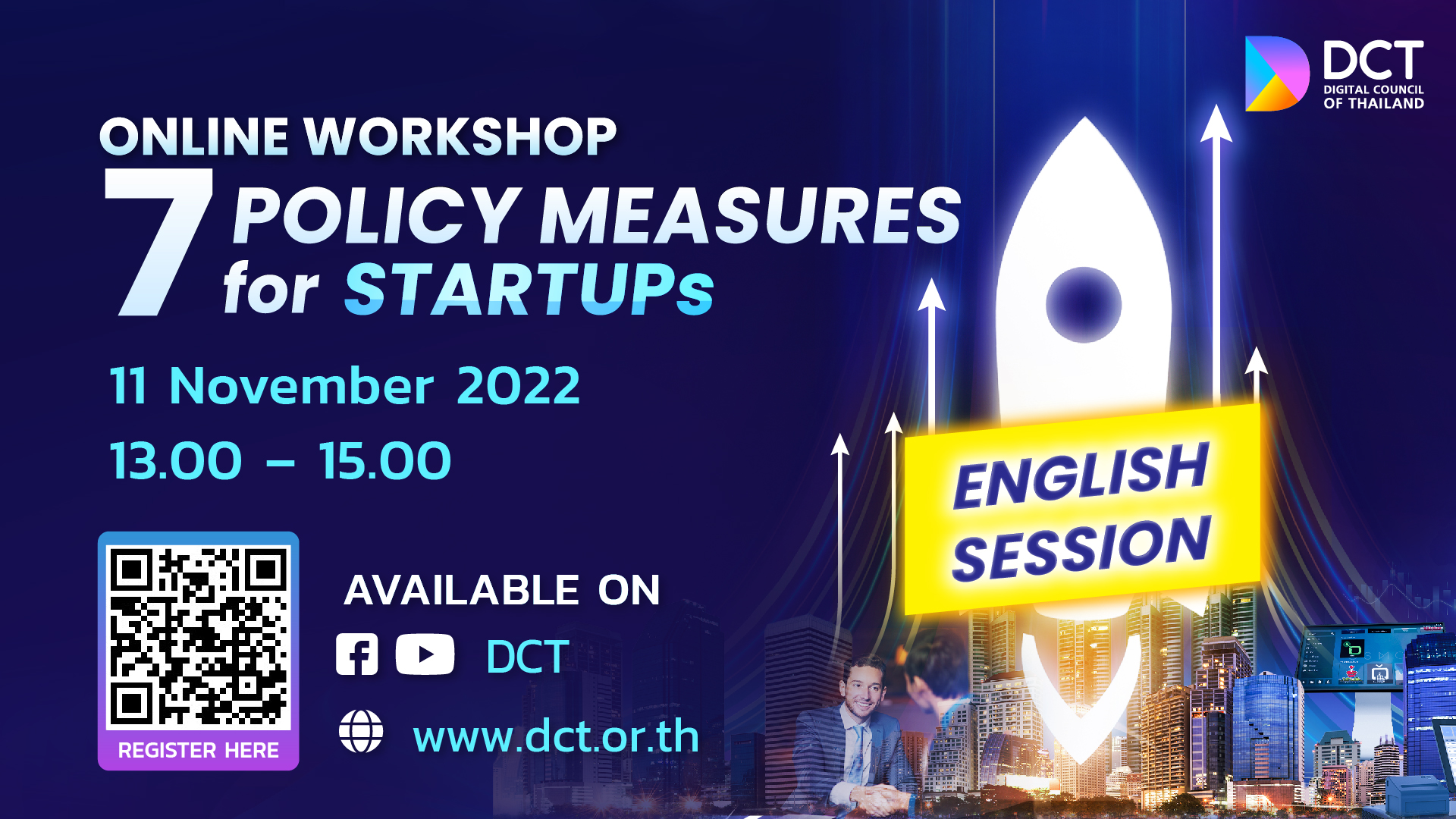 English Session !!!
The Digital Council of Thailand would like to invite you to attend an online workshop on "7 Policy Measures for Startups" from 13.00 to 15.00 on Friday, 11 November 2022.
You will learn more about Thailand's recent policy measures for startups and tech companies. These measures include tax incentives for investment in Startups, hiring or upskilling talents, and new fund-raising instruments.
Please confirm you participation via https://forms.gle/WEySCEBV24cuv65A6 or scan QR Code by 7 November 2022. We will then send you the link for the workshop on the next day via the registered email address.