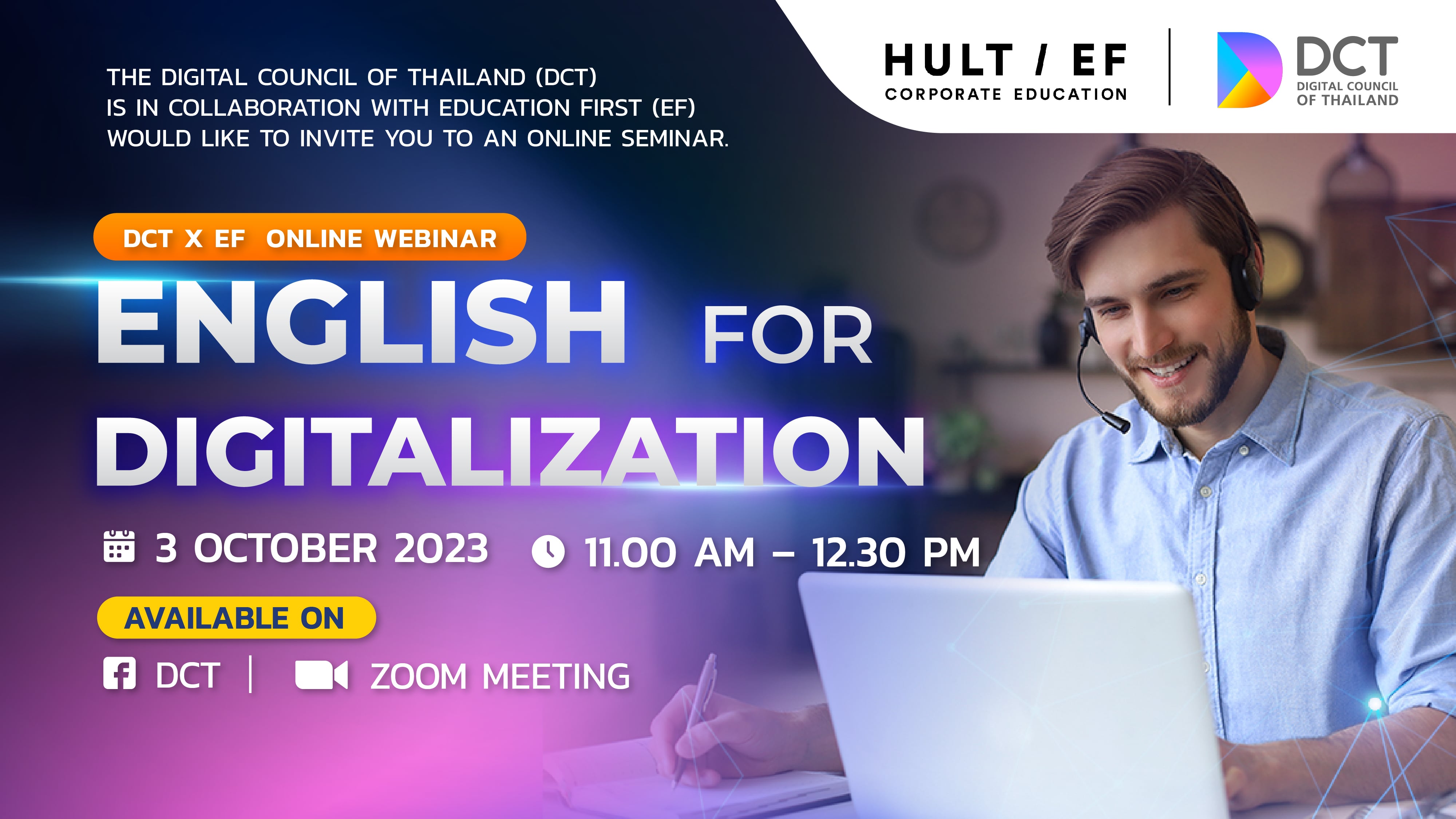 The Digital Council of Thailand (DCT) in collaboration with Education First (EF) would like to invite you to an online seminar.
Topic : English for Digitalization

October 3, 2023 : 11.00 a.m. - 12.30 p.m.
Key Points on Seminar:
1. English and Digital Workforce

By Onmadee Purapati, Committee and Public Relation, DCT

2. English for Digitalization
By Deborah Garcia Diaz, EF Teacher

You can watch LIVE via DCT Facebook & Zoom Webinar.

Please register for FREE at : https://qr.page/g/4rdsn64ol9a